20 Years of Girl Power!
11/07/2016
20 Years of Girl Power!
It is 20 years since the Spice Girls burst onto the scene and into our lives! Like millions of others we can remember the first time we ever saw the Wannabe video and how incredibly happy it made us!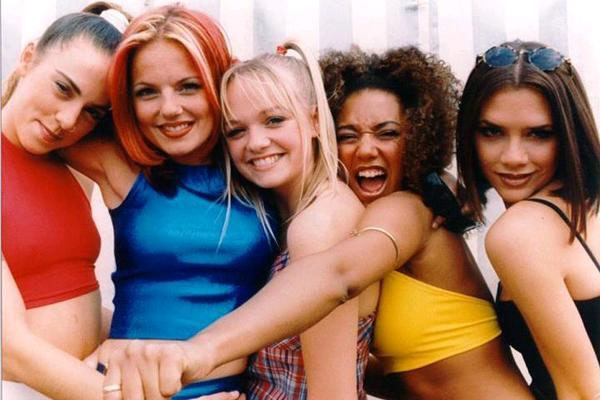 Last Friday, 8th July, marked 20 years to the day that the Wannabe video was released and we were introduced to Baby, Ginger, Scary, Sporty and Posh Spice. It stayed at number 1 for 7 weeks and in February the following year it topped the US Billboard Charts for four weeks straight.
The strong willed fivesome were the first ´manufactured´ band with a voice who would not do what the record company bosses told them to do – they chose Wannabe as the debut song against the wishes of their record company and even replaced their original management with Simon Fuller.
The diverse identities of Posh, Scary, Baby, Sporty and Ginger (as nicknamed by Top of the Pops magazine) also captivated the world with many a young girl (and boy) 'adopting' a Spice Girl identity.
They dominated the charts and our lives – with their branded merchandise and ad deals spanning from Pepsi to Walkers. You could buy clothing, pencil cases, lunch boxes, drinks and food all with their iconic imaging on. The late 90s really did become Spice World!
With a potential reunion on the cards next year let's celebrate the Spice Girls by putting on our favourite song and giving a zig a zig ahh! Why not go a step further and dress up as your favourite Spice Girl? Head to Angels Fancy Dress or eBay who both have a full range of costumes and memorabilia to choose from!
We also want to hear which Spice Girl you were - comment below and tell us!
Like, share and leave your comments!