Finding the Best World Cup Deals
19/06/2018
The world cup is here! The nation has come together to hopefully give you the display you deserve, and so have we. If you're someone who loves to get into the world cup spirit, then you will undoubtably want to know what world cup deals we are running this week. 
First of all you are going to need a football shirt, therefore you will be pleased to know the
UK Soccershop
are offering savings of up to 40% on England Merchandise! plus you can earn yourself 3.50% in CashCoins, so no excuses not to be dressed in full football attire.
Everyone likes to get together when the world cup is on, so its likely you will be watching many of the games with friends and family. Therefore another thing to consider is how you are going to watch it! luckily
Very,co,uk
are offering up to £350 off selected TV's to celebrate the world cup, plus 3.50% in CashCoins. So getting a right size TV for everyone to fit around is certainly not out of reach!
The next thing to think about of course is food and drink, and where better to start your world cup shop than at
Iceland
where you can get £10 off £60 and earn youself up to 1.50% in Cashcoins, Great for feeding all those football fans! For those of you who love cakes and are really dedicated to providing a football themed gathering,
bakerdays
are providing 15% off football cakes! plus earn up to 3.00% in CashCoins.
If you're being tactical you'll have filled you belly with delicous food to counteract the incoming tide of alcohol! either way you will pleased to know
The Drink Shop
are offering up to 20% off your favourite drinks, plus you can earn up to 2.50% in CashCoins. 
Finally, if you're considering flying out to Russia to get the full world cup experience then be aware that you can save up to 30% in the
expedia
summer sale plus earn up to 6.00% in CashCoins. Hopefully all of this will inspire you to get into the world cup spirit!


The best Cashback offers from this moment: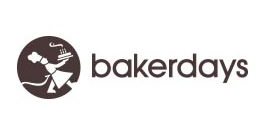 3.00% CashCoins
Bakerdays
Bakerdays is a bakery based in Nottinghamshire, UK who design a personalised range of cakes, cupcakes and balloons.
Go to offer

3.50% CashCoins
Very.co.uk
Very.co.uk stocks big brands, the latest fashion, home and electrical products. Over 40,000 products in stock including women's, men's and kids fashion trends.
Go to offer

4.50% CashCoins
Iceland
Iceland - fastest growing online grocery and unique British food retailer
Go to offer
By Teresa Kemp on 28-06-2018 at 02:55:59
The co-operative food shop is doing 2 pizzas and 4 cans of Budweiser for £5 I think that is well worth the money, your saying just under £6 pound.