Get the Alertbar Today!
03/05/2016
Hello CashbackEarners!
With the excitement of the bank holiday behind us and the buzz of the next May Bank Holiday approaching we decided now is the perfect time to tell you of our latest addition.
The CashbackEarners Alertbar has landed!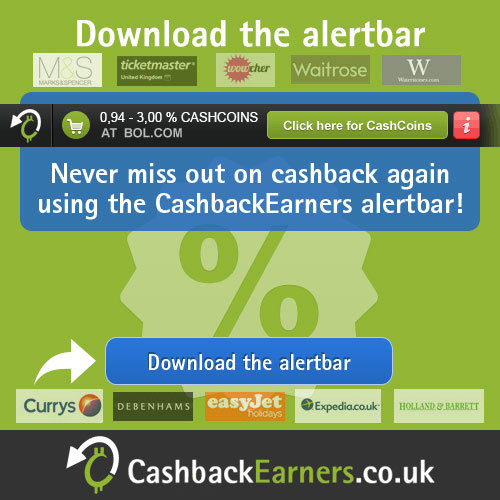 With this nifty tool you can keep up to date on all the latest promotions, offers, deals and vouchers with even greater ease than before. Never again will you miss out on the newest promotions - especially relevant for the bankholiday season where many stores are offering weekend only deals!
Last weekend saw a hug spike in seasonal offerings and we want to make sure that YOU don´t miss out on any more exciting offers!
Other great features of the alertbar include:
Automatic notification when you can profit from cashback at a shop
Always up to date about the newest promotions on CashbackEarners
Quick access to your account
Never again forget to shop with cashback
Free download which will help you save lots of money
Install the Alertbar
Click on the button for the desired browser and install the Cashback Alertbar.
Download now and enjoy!