Movember: The hairiest month of the year is back!
04/11/2015
Movember is changing the face of men's health where the moustache is king. You can join the movement that is changing the face of men's health by growing a moustache (or supporting the growth) this Movember and help raise money and awareness for prostate cancer and testicular cancer.
It´s not just for MoBros (Men)
A Mo Sista loves moustaches and is dedicated to supporting the men in her life and promoting the importance of men's health. Mo Sistas are champions of men's health, not only encouraging the men in their lives to grow a Mo, but actively signing up and raising funds and awareness themselves to change the face of men's health.
Be creative and get some inspiration for your/his moustache from the famous/infamous tashes below! Get all of your tash trimming and shaving toiletries and utensils at one of our favourite stores Boots,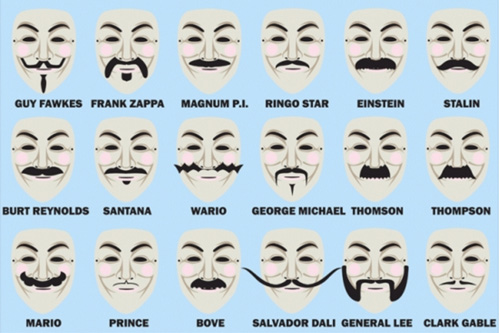 What is the Movember Foundation?
The Movember Foundation is a global charity committed to men living happier, healthier, longer lives. Since 2003, millions have joined the men's health movement, raising £402 million and funding over 1,000 programmes focusing on prostate cancer, testicular cancer, poor mental health and physical inactivity.
History
From humble beginnings in Australia in 2003, the Movember movement has grown to be a truly global one, inspiring support from over 5 million Mo Bros and Mo Sistas around the world.
The Original idea in 2003: The moustache had all but disappeared from fashion trends. Could they bring it back? Two friends found 30 guys willing to take up the challenge.
The foundation has gone from strength to strength and last year (2014) The Movember Foundation was ranked 72nd out of the top 500 NGOs (non-governmental organisations) in the world.
Philosophy
Movember's success can largely be attributed to the strength of the global community. Regardless of the city in which we live, we're part of something bigger, united by a commitment to help change the face of men's health.
Sucess to date:
4,746,905 Mo Bros and Mo Sistas since 2003
£402 million raised since 2003
832 men's health projects funded since 2003
You can sign up here: