The Summer Lottery Winners!
09/09/2016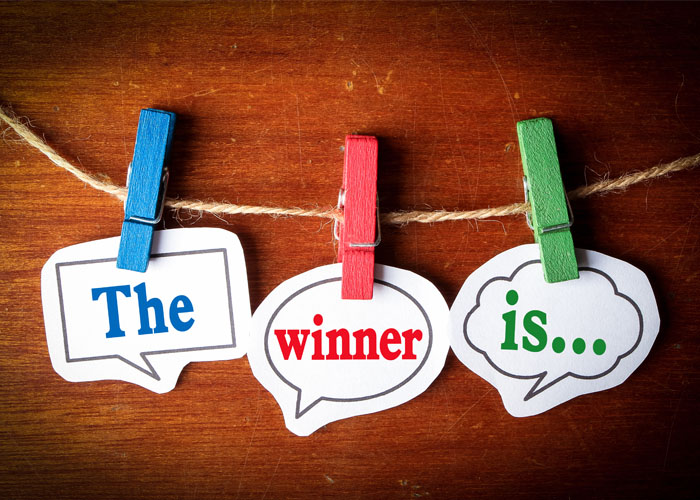 Ladies and Gentlemen with the end of summer and Autumn approaching it is time to announce the winners of the amazing CashbackEarners Summer Lottery
The CashbackEarners Summer Lottery 2016 had 5 prizes in total to be won. Each member was able to improve their chances by entering the draw up to 6 times!
The 5 lucky winning ticket numbers were drawn and below are the Summer Lottery Winners!
Prize 1: 40 CashCoins - Congratulations Irmantas N!
Prize 2: 30 CashCoins - Congratulations Victoria O!
Prize 3: A £20 Marks&Spencer Giftcard - Congratulations Einars C!
Prize 4: 15 CashCoins - Congratulations Adam H!
Prize 5: A £10 Amazon Giftcard - Congratulations Leeanne H!
A Huge well done to our lucky winners!
Not one of the lucky ones? Take a look at our other competitions below!
Win 200 CashCoins! The only thing you need to do is to click on 'submit' in order to enter the exclusive contest. 0.40 CashCoins per entry.
Every day a possible winner is automatically selected in the CashbackEarners system. The possible winner has to claim the Jackpot prize on that day. Are you the potential winner? Check now!
Good Luck!
Comment below: What would you spend your winnings on?
Like us
 on 
Facebook
 and receive 0.10 CashCoins!


The best Cashback offers from this moment:

1.00% CashCoins
Marks and Spencer
Marks and Spencers - high quality, great value clothing and home products
Go to offer
By Fernando Mitchell on 20-01-2017 at 04:18:52
I would buy myself a new wheelchair(lightweight) so be easyier getting around, beimg a quadriplegic it would make life so much more better for me.thats what i would buy myself..