Want to Become our Ambassador at Cashbackearners.co.uk?
02/09/2015
It has been a long time since you registered at Cashbackearners.co.uk. We would love to hear how our services have helped you. Here are a few questions to get you started, but please feel free to write whatever you would like.
Do you have nice experience with us?
What you liked the best about our services?
How can we improve our services?
Is there anything you would like to add?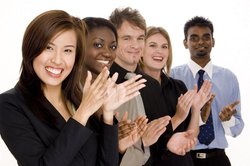 We feel glad on saying that you are our best ambassador to give feedback and make Cashbackearners.co.uk popular. Thanks for your time because you are our regular valued customer who can thoroughly explain our advantages and convince our future customers that how they can easily earn more CashCoins from us.
Do you have friends, relatives or acquaintances who you think might be interested in our services? Let them know
You can also write us and give your feedback!


By Debbie John-baptiste on 15-09-2015 at 01:13:13
Cash back earners gets a big thumbs up from me love the app its mobile friendly so I can earn money when I'm out and about, its easy to navigate around the app no messing about love the email and banners will definitelybe recommending to family and friends
By Paul Ford on 14-09-2015 at 20:42:03
I over all have a pretty high opinion about cashbackearners.co.uk ,Try it click your way to profit
By Linda Ledger on 14-09-2015 at 18:34:18
I've like shared and read emails etc am enjoying it thank u for the opportunity to earn a little well i do
By Karen drummond on 14-09-2015 at 18:16:53
Cashback is great bcos I can do it from my mobile. It offers really good deals with good rewards
By Frantisek Drevenak on 07-09-2015 at 13:43:40
Hi. My name is mr. Frantisek Drevenak. I will add like to share 2 times in one week an I will add earring four everi sengle email 0.02
By Phyllis Watson on 03-09-2015 at 01:29:13
I find that majority of cash back earners send research surveys then say u not matched so it can waste it of your time and earn 0p. Only ones can earn on is gambling organzations
: CashbackEarners.co.uk Team
Beste Jackie, bedankt voor jouw bericht. Voor elke aangemelde vriend/vriendin ontvang jij nu tijdelijk 5,00 vriendenbonus zodra ze 5,00 goedgekeurde Cashback in hun account hebben gespaard. We hopen je hiermee voldoende geïnformeerd te hebben. Met vriendelijke groet, Team ShopBuddies.be