World Animal Day
03/10/2016
World Animal Day
Tomorrow, 4 October, is World Animal Day. A day where we are encouraged to raise the welfare standards in which many animals live today. It is a time to join together animal lovers around the world to raise awareness of the treatment many animals receive to try and improve their status. This day is sponsored by Naturewatch Foundation who work for the advancement of animal welfare.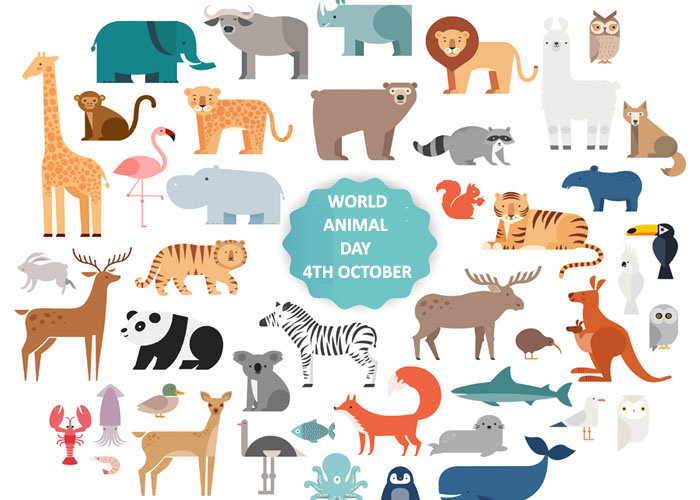 There are many awful situations in which animals live throughout the world. The Naturewatch Foundation want to prevent further animal cruelty. Be this at the hands of animal testers in laboratories, unfair treatment at circuses and zoos and the unfiar killing of large arnimals in nature reserves as 'sport'.
Events are being held globally to help build awareness around these various issues and to raise money to donate to animal charities including the Naturewatch Foundation.
Many of us have pets at home with them often being another member of the family so it is natural that we would feel an affiliation with such a day. And, some pets are much more popular in certain countries than in others.
In China for example Goldfish are incredibly popular. They are thought to bring good luck due to their glossy gold colour! In Taiwan Tortoises are the prized pet where it is believed that keeping a tortoise brings long life to their owners.
Bunny rabbits are well loved in Japan – perhaps this is due to their vegetarian diet and generally clean and gentle nature. In the UK we love cats and dogs alike with both being the most popular pets to be kept!
So, if you're not going to do anything special for World Animal Day why not buy your pet an extra treat that day.
Check out these top stores for all your pet needs Pets at Home, Pet&Country, Waitrose Pet and Pure Pet Food.
Like, share and comment below!


The best Cashback offers from this moment:

0.50% CashCoins
Pets at Home
Pets at Home is the UK's largest pet shop experience with a wide range of innovative and exclusive products for pets.
Go to offer