Cashback and discounts at Boots
This shop offers cashback, plus extra discount
3 offers
Health and Beauty with discount at Boots
Boots is the UK's leading pharmacy-led health and beauty retailer. With around 2,500+ stores in the UK, ranging from local community pharmacies to large destination health and beauty stores, our purpose is to help our customers look and feel better than they ever thought possible. Our mission is: "To be the first choice for pharmacy, health and beauty - caring for people, customers and communities everywhere."
Discounts and Discount Codes for Boots
1.00% CashCoins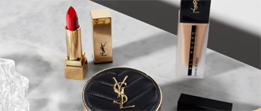 Save on the best classic make-up brands at Boots: 3 for 2 on selected Lancôme and YvesSaintLaurent skincare and makeup!
Valid until: 30-09-2021
Go to offer
1.00% CashCoins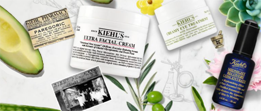 Spend £50 on Kiehl's Fine Apothecary Skincare and receive a complimentary gift!
Valid until: 24-09-2021
Go to offer
1.00% CashCoins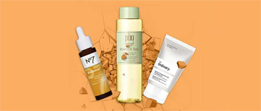 Endless offers on a wide range of skincare products from Boots - Get all your favorites half-off now!
Valid until: 31-10-2021
Go to offer
Blog Boots
With the rapidly changing seasons and overall wear and tear of life, the condition of our skin has never been more crucial....

Our Summer Sales theme page is officially live. Everybody is excited about summer, including our wonderful webshops, and this...

With the change of season our minds are turning to summer fun and dancing in the sun. Seeing your favourite artists and...
Boots

Reviews
berfin okkali | 16/09/21 18:17:54 | Store rating :

Boots has everything I need ,it sells cosmetics, medicine and lots of other items that you need in everyday life.The quality of the products are insane.I have never had a complain about its products.You should check its online website.
Sue Roberts | 20/09/21 11:49:11 | Store rating :

Boots store good quality price is reasonable service your always welcomed with a smile and they have good sales and good bargains and what ever you want they got it I recommend boots to anyone special if you not got much money
Ben Edwards | 10/09/21 03:36:20 | Store rating :

Boots is good in every way they intend on doing so don't be fooled by gossip about high prices before going in person and learning the factual information and not what people make up to turn away potential revenue