Cashback and discounts at Currys
This shop offer cashback, plus extra discounts
2 Vouchers
Currys is a multi-channel retailer offering the widest selection of electrical products in the UK
Currys is a leading electrical retailer in the UK with over 300 super stores and over 160 Currys Digital stores on the high street. With over 6000 products, with ranges including Audio, Computing, Gaming, Kitchen Appliances, Photography, TV and DVD to name just a few, you are sure to find exactly what you are looking for.
Discounts and Discount Codes for Currys
0.50% CashCoins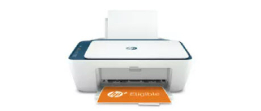 Free next day delivery on all HP Printers at Currys
Valid until: 25-10-2022
Show code
0.50% CashCoins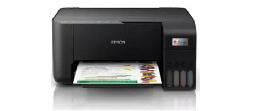 15% off on Epson Ink WBW printers at Currys
Valid until: 31-08-2022
Show code
Blog Currys
  It's the season where things get a bit colder but also very pretty! Golds, reds, yellows and oranges give us a vibrant...

  It's that time of the year again, the relaxing days of Summer and the brief sunshine that came are now over. Alarm clocks...

In the modern world of 2017, we are surrounded by Gadgets and Electronics that only seem to get smaller, better and more...
Currys

Reviews
Gavin Davis | 14/08/21 18:10:40 | Store rating :

My teenage son broke his laptop so needed a new one ready for the start of the new school year so i went to browse before i bought one and found the staff were very helpful and knowledgeable on the subject and the price was decent too. Good experience overall
Jaroslav Svoboda | 19/06/21 21:21:32 | Store rating :

very godd offers electronics,few months ago buying headphones with bluetooth for good price and still working without problems,costumer servis is willing and fast,just the prices are litle bit higher but if you want quality must more pay
ANDREEA ELENA TIMOFTE | 08/04/21 10:33:06 | Store rating :

This is a great way to find a lot of deals all put together in one place. From mobile phones, laptops, computers, you can find a wide range of devices. I recommend at least to visit their website and make an idea.