Cashback and discounts at Marks and Spencer
This shop offers cashback, plus extra discount
2 offers
Marks and Spencers - high quality, great value clothing and home products
M&S are one of the UK's leading retailers for selling stylish, high quality, great value clothing and home products. Offering you the biggest range online for: Womenswear, Lingerie, Menswear, Kidswear, Homeware & Furniture, Wine, Flowers and Gifts. Be sure not to miss out on this opportunity for great discounts and offers at the UK´s favourite online retailer.
Discounts and Discount Codes for Marks and Spencer
1.00% CashCoins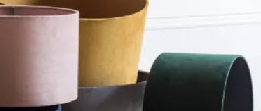 Up to 40% off on Lighting at Marks and Spencer
Valid until: 30-08-2022
Go to offer
1.00% CashCoins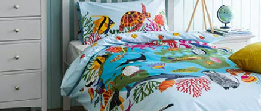 20% off on Kids Beddings at Marks and Spencer
Valid until: 13-09-2022
Go to offer
Blog Marks and Spencer
Do you have enough balance to request a payout? Then we have good news for you! Now you can request gift cards from ASOS, M&S,...

Ladies and gentlemen, after weeks of rain and windy mornings, SUMMER IS HERE. We weren't just eased into it, no! We have been...

It's here again, back with us almost as fast as it left, the elusive late summer bank holiday! Traditionally seen as one final...
Marks and Spencer

Reviews
Gavin Davis | 19/02/22 20:38:56 | Store rating :

I don't usually buy anything from this store for the simple reason is that it is a bit too expensive for my taste however I bought some food items for our dinner that night and I have got to admit it is delicious and very good quality
Sarah Evans-Timms | 14/11/21 14:37:59 | Store rating :

Best place for luxury and celebration food, and you get what you pay for. Especially worthwhile with their Dine In for £10 offer, usually a main, sides, desserts and a bottle of wine for that bargain price.
Katie Slaughter | 18/04/21 15:08:30 | Store rating :

I've bought shoes and clothing from them in the past, although in my personal opinion it has more clothing for the older generation, there's a few items that are excellent quality and priced low