The Heatwave is here!
25/07/2019
Ladies and gentlemen, after weeks of rain and windy mornings, SUMMER IS HERE. We weren't just eased into it, no! We have been dealing with temperatures of up to 33 degrees! With the heat STILL set to climb, we thought we would help you prepare on just how to deal with our very own British heatwave. Let's do this, all while you chill in the shade of your CashCoins savings!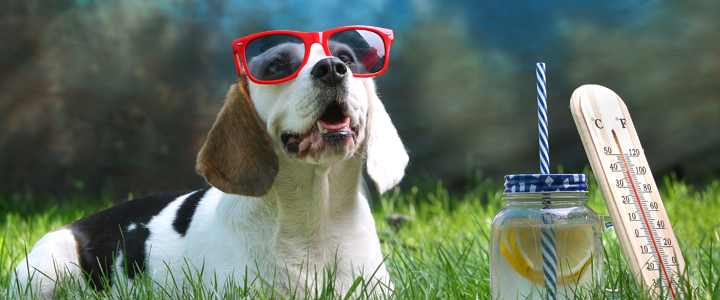 Whilst we Brits love a good bit of sun during the day, it can wreak havoc on our sleeping patterns! Yes, with temperatures still at around 25 degrees, we are set for a few days of sleepy unrest. But don't worry, we have just the solution for you! Check out Very.co.uk's range of summer bedding. With special cooling pillows filled with mesh, you'll be getting a goodnight's shut-eye in no time! You'll sleep better knowing that there are up to 3.50% CashCoins up for grabs. 
When it's summer, we drink. Whether you like a cheeky G&T or prefer a smooth wine, Marks and Spencer has got you sorted! With their buy 4 and get 30% off on wine, what are you waiting for? While you're at it, you may as well pick up your BBQ ingredients, with their range including angus steak burgers, BBQ pork ribs and bacon wrapped venison to name a few. While you fire up the barbie and get the wine flowing, remember you can earn up to 1.50% CashCoins!
While you're getting your tan on this summer- remember the ultimate rule! A high factor SPF. Yes, you can still tan whilst wearing sunscreen. Not only does this protect your skin from harmful UV rays, but also helps target the effects of aging. So, if you want to avoid those early fine lines, get ordering your sunscreen with Superdrug! If you do manage to get a little sunburnt, grab some after sun care with some cooling aloe vera. It only gets better with a cool 1.00% CashCoins and free delivery with orders over £15.
Heading to your local beach or park to get your tan on and make the most of the outdoors? Good! We are here to make sure you look good whilst doing it. Accessorize has a great range of bikinis, cover ups and sandals to keep you looking summer ready. With 70% off at the moment, why not grab a beachy tote or a small over the shoulder bag to keep your bits and bobs in? Add up those savings with up to 5.00% CashCoins!
We hope you enjoy the sunshine as well as our tips on staying cool and saving your money - although the temperatures are high that doesn't mean your spending has to be! And for more summer inspo make sure to check out our dedicated Summer Fun hub here.


The best Cashback offers from this moment:

3.50% CashCoins
Very.co.uk
Very.co.uk stocks big brands, the latest fashion, home and electrical products. Over 40,000 products in stock including women's, men's and kids fashion trends.
Go to offer

1.00% CashCoins
Marks and Spencer
Marks and Spencers - high quality, great value clothing and home products
Go to offer
By Steven Kearns on 31-07-2019 at 19:30:04
carnt wait for the nise weather