The Richest UK Residents and How They Made It Big
19/03/2020
Every year the Sunday Times Rich List is launched, alienating the entire UK population by showing them just how endemic inequality is in the British Isles and beyond. Despite this, there is something strangely voyeuristic about being able to ogle the holdings of some of the planet's richest humans, who rarely show themselves in public unless it's to make an irresistible show of extreme wealth. Here are some of the most famous, along with their myriad paths to riches that exceed most people's wildest dreams. I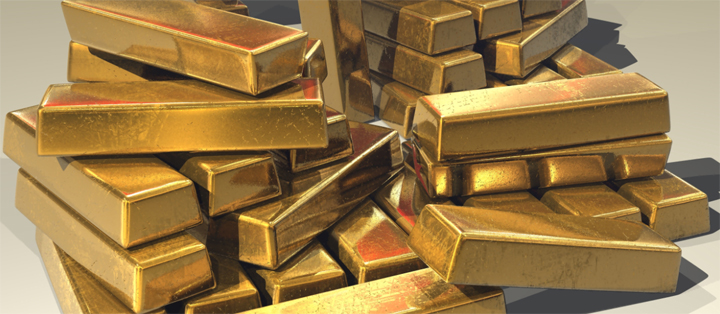 Photo Caption: Real millionaires and billionaires have gold bars in their accounts
Richard Branson
When it comes to making money it's always easier to have it in the first place, allowing you to invest wisely and grow your bankroll. Although you'll know by now if you were born a billionaire or not, the odds of you being born a billionaire in Europe currently stand at 1/957,419. However, being handed a fortune wasn't the case for self-made billionaire Richard Branson, who started with nothing and grew a magazine from the ground up, the name of which he changed from "Student" to "Virgin". He built the media enterprise of the same name with a team of just twenty people and the rest, as they say, is history. Branson is now reported to be worth over four billion dollars depending on whatever new venture he's investing in at the time. For those budding Bransons among you, you'll be glad to know that the odds of you replicating Sir Richard's success depend entirely on the amount of work you are willing to dedicate.

Photo Caption: If Branson were to drive a car, it would probably look like this
James Dyson
In a time before vacuum cleaners existed, if someone had told you that by 2020 the fifth richest man in the UK would be a flogger of vacuums they probably would have laughed in your face. But James Dyson is the man sniggering now, having invented a suction system so powerful that it appears to collect cash almost as well as it does dust and biscuit crumbs. Reported to now be worth more than twelve billion pounds, Dyson recently courted controversy by offshoring his company's new electric automotive division to Singapore, where he also happens to have bought not one but two brand spanking new pads. Who are we to doubt Dyson's motives for relocating? When you're this minted it's you who calls the shots.
Hugh Grosvenor (Seventh Duke of Westminster)
Never let anyone connected to the UK royal family tell you that it's hard work that pays their bills, because the likes of Hugh Grosvenor (the seventh Duke of Westminster) were born with proverbial diamond encrusted silver spoons in their mouths. At the age of just 29, master Hugh inherited an eye watering ten billion pounds, bestowing upon him the enviable moniker of being the UK's most eligible bachelor. With a property portfolio consisting of enough buildings to house the population of a small to medium sized country, the young duke's wealth is only set to balloon further in the coming decade. Hans Rausing If you've ever opened any kind of carton housing food or drink then you've almost certainly handled a product made by Hans Rausing's family business, Tetra Pak. Unfortunately, for the man known as Super Hans, the trappings of his family's wealth have haunted him rather than helped him during his life. This culminated in his ex-wife being found dead at their London home and Rausing being given a suspended sentence after he failed to report her death for over two months. He is now happily remarried, but his story is a cautionary tale of what happens when those with wealth lose all sense of reality and well-being. In Rausing's defense, prior to and after the passing of his ex-wife he has donated much of his wealth to charities engaged with helping people with the same afflictions he and his family have suffered.


By Peter Mortimer on 19-06-2020 at 12:33:00
Would probably die if i had that much money. WOW.
By Nicholas Loring on 22-05-2020 at 06:56:00
Very interesting
Mirela : CashbackEarners.co.uk Team
La ganadora aparece justo abajo en la sección de predicción de resultados :).