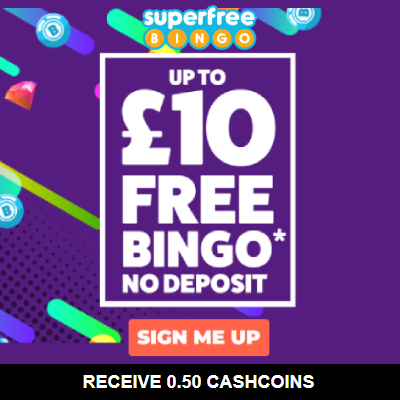 Valentine's Day Gift-Giving Guide
28/01/2020
Valentine's Day is coming! Afraid of doing too much, not enough, or lacking ideas? February 14th can be stressful for you and your partner. No matter how long you've been together, from young love to a well-lit flame, choosing the perfect Valentine's Day gift is no easy task.
Fortunately for you, we have put together The Valentine's Day Gift Guide for you depending on the stage of your relationship!

Together? (Maybe…?)
You are at the first chapter of your love story so make Valentine's Day light and original!
Share a sweet moment together by offering chocolates. Developed by master chocolatiers, Melt chocolates (4.55% CashCoins) will captivate the palate as well as the heart.
We advise you to order a beautiful composition of flowers from Florist by Waitrose & Partners (2.50% CashCoins). A delicate attention that will capsize the heart of your other half!
If flowers aren't your speed, we also recommend a pair of original Happy Socks socks (5.00% CashCoins) to make this Valentine's Day successful.
In a relationship
"Everything is as it was on the first day" ... Do not hesitate to show him your love with THE gift.
A message, a date, a first name, you can personalize objects to make them unique. For example with Funky Pigeon (2.50% CashCoins) you can order custom cards.
For this next idea, what better occasion to gift lingerie than the feast of love? Be romantic and order lingerie from Bluebella (up to 5.00% CashCoins), or shop OddBalls (up to 2.50% CashCoins).
What could be more romantic than a massage for two? Share a moment of relaxation with your other half. Book your couples massage now on Groupon (up to 9.00% CashCoins).
This is serious!
You're sure, he's your "half". Be sure to remind him with a meaningful gift.
You can create a photo book, a frame or even a calendar with your best memories for two. Visit Moonpig (3.75% CashCoins) to create your high quality photo products!
And why not an exceptional watch or bag? This is a trendy gift that can only delight your other half. Take advantage of a wide selection of watches and accessories for women and men on Vestiaire Collective (up to 2.00% CashCoins).
You can also offer a beautiful piece of jewellery, a classic gift that will always please your other half. So gentlemen, do not hesitate any longer and go to Swarovski (4.00% CashCoins) or Goldsmiths (up to 5.00% CashCoins) to order timeless creations.
You said yes for life
Time passes but love remains. The days are longer, but everything is simpler when you are together…
Venice is the city of romanticism par excellence. So a romantic stroll through the pretty alleys of the city or a gondola ride on the canals can transform a simple weekend into a romantic and heavenly weekend. Neither you nor your other half can forget this Valentine's Day.
Travel inexpensively with Lastminute.com (up to 4.00% CashCoins) or Travelsupermarket (25.00% CashCoins).
We wish you all a happy Valentine's Day with your other half. And above all, don't forget to give them the tenderest of gifts- a kiss.


The best Cashback offers from this moment:

2.00% CashCoins
OddBalls
Join the underwear revolution today- from bold to bright, boring to brilliant, OddBalls has something for everyone
Go to offer

4.00% CashCoins
Vestiaire Collective
Why should so many luxury fashion pieces lie unused in our wardrobes? That's where Vestiaire Collective comes in
Go to offer

2.50% CashCoins
Funkypigeon.com
Need an idea for a quirky yet thoughtful card or gift delivered direct to the door? With so many cards and gifts to choose from these days, why not go for the personalised touch?
Go to offer

8.50% CashCoins
TravelSupermarket
TravelSupermarket - the best travel site and has comparison tools for holiday planning
Go to offer

5.00% CashCoins
Moonpig
Moonpig - perfect place for top quality, thoughtful and personalised gifts, cards and flowers.
Go to offer

5.00% CashCoins
Bluebella
Bluebella is a modern, directional lingerie and nightwear brand, with a design aesthetic that is redefining sensuality.
Go to offer

2.50% CashCoins
Goldsmiths
UK's largest luxury jeweller and watch specialist which offers finest selection of premier and designer watch brands, gold and diamond jewellery
Go to offer

5.00% CashCoins
Happy Socks
Happy Socks features an almost endless variety of models and designs, using a broad spectrum of color combinations and original patterns.
Go to offer

3.50% CashCoins
lastminute.com
lastminute.com - UK's leading online travel and leisure
Go to offer
By Victoria Stockford on 04-10-2020 at 21:53:35
Oh wow this is cool
By Margaret-clare Mccormack on 16-03-2020 at 03:09:40
Valentines has past now but I will keep the hunts and tips for next year and implement them then thank you
Jolene : CashbackEarners.co.uk Team
Grazie per aver partecipato! Il vincitore viene scelto a sorteggio :)